I see you found your way back to the Friday recap. It seems like it's been weeks since we both have sat down together and had a little chat. I missed you. But I'm back and ready to recap all over your ass. Ellis has got some bruising on his man marbles but nowhere near as bad as the time his boner was all broken, beaten, and bruised. Yesterday's show was cut a little short because Jason had to go to Cedar Cyanide to fill out some form so The kid's grandma can take them in for a bug bite and then Tully dropped a bomb of knowledge on our asses, apparently the entire hospital is floating on the LA Car Wash River of poo. Katie is kicking ass in kickboxing. Thought you'd like to know. Then they talked about a bunch of shit that led to a story about Tully going to a namby pamby school and how he's not sure if he can fight off a home intruder. Ellis is getting free shit from Under Armor and Tully ruined his favorite pair of Japanese undies and I did none of those but still feel accomplished. There was a fabulous new segment planned for today, Cooking With Ellis, but Will ruined it because of some stupid excuse like fire, smoke, water damage, the fire department fines. Sounds like it's just the man trying to keep Ellismate down.
Some little town in Georgia is trying to ban sex toys because of some stupid law that was written in the 1700's by uptight prudes that probably never even shaves their bush. Giovanni Reda came in the studio today. I'm not too sure what he does but I think he takes pictures of stuff, skateboarding stuff. Or he has a cooking show. I'm pretty sure he skateboards to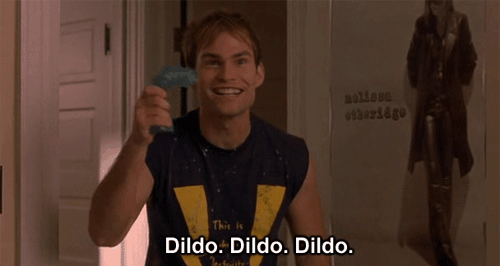 o. But what I do know for sure is that he is competing with J to make the worlds greatest onion sandwich! Some of the gourmet ingredients are honey, olive oil, feta cheese, cooked chicken, cool ranch Doritos, and on untoasted bread (thanks Will). The tie breaking decision came from Kevin, he puked less from Jason's sandwich than Giovanni's. Maybe next time Giovanni won't forget the oregano.
Katie recorded a bit for the show, What If Gay Dudes Said The Shit Straight Dudes Say. It was funny but the name is a bit lengthy. Mr. Hand joined Michael and Jason but not to talk about Jason's half shafting heart healing adventures but to be apart of the new music bit, Guilty Pleasures. They were all steaming piles of shit that we all know the words to. There was a bunch so instead of listing them all you can just listen to the replay.
In TMZ news the TMZ guy that pulled Tupac out of the car after he got shot and asked who shot him said Tupac said "fuck you." This led to the guys talking about how scary rappers are and that they brought the ghetto with them so the crackers in the suits better watch their shit. The Biggest Loser Fight contestant applications wrapped up and there are about 20 contestants to be narrowed down to 4 or 6. Ellis thinks he can be at the Glen Hellen race this weekend so if you're there keep an eye out for his burning h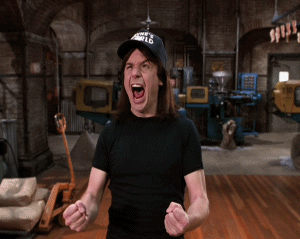 eart wandering around. Tully and Christian might do a total fake pro wrestle fight at EM10 complete with luchador masks and folding chairs. Hopefully one of them rips their shirt off before the event. No homo. The "art" that the guys did and put on eBay got over 2 thousand dollars and it's all going to the Cystic Fibrosis charity. Great job EllisFam! Final Calls were short but there were a few tidbits of information I'd like to pass on to you, Will is a spirit animal, Ellis's heart ticks came before his anxiety attacks, some dude found out how to do hands free masturbation by flexing his butthole muscle or some shit like that, and this weekend down at the Vetrans Memorial Cemetary yer mum is honoring Memorial Day by felating all the soldiers, and this time she brought her own shovel, OH!